Free of commission Detached House - Purchase - Wedemark
Ohne Käuferprovision: Bungalow in Mellendorf
Property type
Detached house
Type of commercialization
Purchase
Number of floors (in the property)
3
vermarktungsstatus
Free of commission
Beschreibung:
<< ACHTUNG! >>
Bei einem Erwerb können Sie dieses Haus zunächst NICHT SELBST NUTZEN, da ein Nießbrauchrecht ausgeübt wird. Auch eine BESICHTIGUNG IST LEIDER NICHT MÖGLICH! Weitere Informationen erhalten Sie in unserem umfangreichen Exposé.

Zentral in Bahnhofsnähe von Mellendorf. Sichern Sie sich perspektivisch eine Top-Lage in der Wedermark.

************************************************************************************************
WICHTIG!
VOR EINEM ANRUF fordern Sie bitte zunächst das umfangreiche Exposé mit vielen weiteren Fotos, Lagekarten, Energieausweis und vollständigen Grundrissen an!
Bitte geben Sie hierfür UNBEDINGT Ihre kompletten Kontaktdaten an (vollständige Adressangabe mit
- Vor- und Zunamen
- Straße mit Hausnummer
- Postleitzahl und Ort
- Telefonnummer

Ihre Angaben werden selbstverständlich vertraulich behandelt.
UNVOLLSTÄNDIGE ANFRAGEN KÖNNEN NICHT BERÜCKSICHTIGT WERDEN!
************************************************************************************************
Lagebeschreibung:
Mellendorf ist ein Ortsteil der Gemeinde Wedemark in der Region Hannover und liegt unweit des südlichen Randes der Lüneburger Heide. Mit seinen 6665 Einwohnern ist er der Ortsteil mit den meisten Einwohnern der Wedemark. In Mellendorf befindet sich der Verwaltungssitz der Gemeinde.

Weitere Entfernungen:
Langenhagen: 11 km (17 Min.)
Burgwedel: 15 km (21 Min.)
Schwarmstedt: 19 k m(20 MIn.)
Hannover: 21 km (36 Min.)
Celle: 26 km (31 Min.)
Flughafen HAJ: 12 km
Energieausweis:
Year of construction:

1954

Final energy demand:

216,18 kWh/(m²*a)

Energy Performance Certificate (for Buildings):

According to construction

Energy Certificate:

G

Energy pass valid until:

14.11.2030

Main fuel type:

Gas

Year of construction according energy pass:

1954
Sonstige Angaben:
Die vorstehenden freibleibenden Angaben basieren auf Auskünften des Eigentümers. Die Richtigkeit wurde ausdrücklich NICHT überprüft. Keine Gewähr, Haftung oder Garantie übernommen. Irrtümer bleiben vorbehalten.

************************************************************************************************

Haben auch Sie eine Immobilie zu veräußern oder zu vermieten? Gern unterstütze ich Sie mit einem individuellen Verkaufskonzept. 360°-Rundgängen, Aufbereitung oder Neuerstellung von Grundrissen in 3D, Luftaufnahmen via Foto-Drohne, professionelle Exposés im Digitaldruck sind nur ein kleiner Teil meines engagierten Vermarktungskonzepts.
Lassen Sie sich unverbindlich beraten!

www.remax-krug.de
www.facebook.com/BorisKrugImmobilien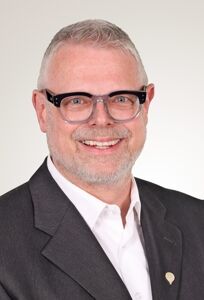 Boris Krug
RE/MAX - Lizenzmakler
05161 806 81 80
Sie wollen mehr erfahren?
Wenn Sie uns eine Nachricht über das Kontaktformular senden, melden wir uns schnellstmöglich bei Ihnen: