Detached House - Purchase - Walsrode
Umfassend modernisiertes Einfamilienhaus in Düshorn
Property type
Detached house
Type of commercialization
Purchase
Number of floors (in the property)
2
Real estate agent's commission
3,57 %
Beschreibung:
Ich bin etwas ganz Besonderes:
Lediglich das Außenmauerwerk lässt das Baujahr erahnen, im Inneren wohnen Sie im Jahr 2021.
************************************************************************************************
WICHTIG!
VOR EINEM ANRUF oder Wunsch nach einem Besichtigungstermin möchten wir Ihnen zunächst weitere Informationen als Entscheidungshilfe zusenden. Bitte fordern Sie zunächst das umfangreiche Exposé mit vielen weiteren Fotos, Lagekarten, Energieausweis, vollständigen Grundrissen und Kostenaufstellung an!
Bitte geben Sie hierfür UNBEDINGT Ihre kompletten Kontaktdaten an (vollständige Adressangabe mit
- Vor- und Zunamen
- Straße mit Hausnummer
- Postleitzahl und Ort
- Telefonnummer

Ihre Angaben werden selbstverständlich vertraulich behandelt.
UNVOLLSTÄNDIGE ANFRAGEN KÖNNEN NICHT BERÜCKSICHTIGT WERDEN!
************************************************************************************************
Lagebeschreibung:
Dieses Einfamilienhaus steht in der Dorfstraße in Ortsrandlage von Düshorn. Felder und Wiesen laden zum Spazierengehen ein.

Der Ort gilt als größte Ortschaft der Stadt Walsrode und liegt 4 km südöstlich vom Kernbereich Walsrode und 5 km nördlich vom Autobahndreieck Walsrode. Bei einer Flächengröße von 25,4 km² hat Düshorn ca. 2.200 Einwohner.

Zu Düshorn, das bis zur Gebietsreform von 1974 selbstständige Gemeinde war, gehören die Ortsteile Beetenbrück, Ellinghausen und Rödershöfen. Düshorn liegt fernab des großen Verkehrs, was den Wohnwert steigert. Die nächste Bundesstraße, die B 209, verläuft 4 km entfernt nördlich durch Walsrode und schafft gute Verbindungen in Ost-West-Richtung nach Nienburg/Weser und nach Soltau.

Das Autobahndreieck Walsrode liegt 5,5 km in südlicher Richtung. Es bestehen sehr gute Anbindungen an die A 27 zum Norden (nach Bremen) und an die A 7 zum Norden (nach Hamburg) und zum Süden (nach Hannover und damit auch zur A 2).

Der nächste Bahnhof ist der an der Strecke Hannover-Soltau gelegene Bahnhof Walsrode. Er ist ca. 6 km in nordwestlicher Richtung von Düshorn entfernt.

Der Ort bietet ein aktives Vereinsleben: Z.B. Sport (Fußball, Boule, Radwandern, Tennis, Tischtennis oder Turnen), Schützenverein, DRK Ortsverband, Freiwillige Feuerwehr oder Strandbad-Verein. Der tägliche Bedarf ist im Dorfladen mit Bäckereiabteilung und Postagentur zu decken. Weitere Einkaufsmöglichkeiten, Freizeit- und Sportaktivitäten gibt es im 5 km entfernten Walsrode.

Düshorn verfügt über einen Kindergarten und eine Grundschule.

Entfernungen:
Walsrode 5 km (7 Min.)
Bad Fallingbostel 6 km ( 6 Min.)
Soltau 29 km (22 Min.)
Hannover 60 km (50 Min.)
Hamburg 100 km (65 Min.)
Bremen 75 km (45 Min.)
Energieausweis:
Year of construction:

1941

Final energy demand:

188,42 kWh/(m²*a)

Energy Performance Certificate (for Buildings):

According to construction

Energy Certificate:

F

Energy pass valid until:

20.11.2031

Main fuel type:

Oil

Year of construction according energy pass:

1941
Ausstattungsbeschreibung:
Großer, offener Wohn-/Koch-/Essbereich
5 Zimmer im Erdgeschoss, 2 Zimmer im Dachgeschoss (teilweise offen bzw. Durchgangszimmer)
2 Bäder
Ausbaureserve im Dachgeschoss im ehemaligen Stallteil
Massive Garage mit Fahrradschuppen
Kinderspielturm
Gartenpool

Im Jahr 2016 wurde das Gebäude umfassend modernisiert:

- Fenster (Erdgeschoss)
- Fußböden (teilweise Estrich erneuert, Fußbodenheizung)
- Leitungen (Elektrik, Wasser, Abwasser, Heizung)
- Heizung (Öl-Brennwerttechnik)
- Badezimmer mit ebenerdiger Dusche und Fußbodenheizung im Erdgeschoss
- Badezimmer mit XL-Badewanne im Dachgeschoss
- Innendämmung ehemaliger Stallteil (EG und DG)
- Einbauküche
- Hochterrasse mit rundum Wetterschutz
- Mattenzaun an der Süd-Ost-Grundstücksgrenze
- Carportgestell aus Massivholz 2020 (bisher ohne Dacheindeckung)

360°-Rundgang vorhanden!

EnEV Pflichtangaben:
Bedarfsausweis, 188,24 kWh/(m²*a), Öl, Gebäude-Bj.1941, Effizienzklasse F
Sonstige Angaben:
Die vorstehenden freibleibenden Angaben basieren auf Auskünften des Eigentümers. Die Richtigkeit wurde ausdrücklich NICHT überprüft. Keine Gewähr, Haftung oder Garantie übernommen. Irrtümer bleiben vorbehalten.

************************************************************************************************

Haben auch Sie eine Immobilie zu veräußern oder zu vermieten? Gern unterstütze ich Sie mit einem individuellen Verkaufskonzept. 360°-Rundgängen, Aufbereitung oder Neuerstellung von Grundrissen in 3D, Luftaufnahmen via Foto-Drohne, professionelle Exposés im Digitaldruck sind nur ein kleiner Teil meines engagierten Vermarktungskonzepts.
Lassen Sie sich unverbindlich beraten!

www.remax-krug.de
www.facebook.com/BorisKrugImmobilien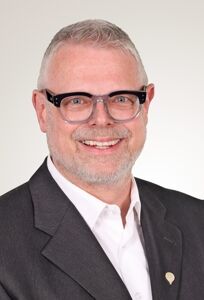 Boris Krug
RE/MAX - Lizenzmakler
05161 806 81 80
Sie wollen mehr erfahren?
Wenn Sie uns eine Nachricht über das Kontaktformular senden, melden wir uns schnellstmöglich bei Ihnen: