Detached House - Purchase - Hodenhagen
Barrierearmer Bungalow in Hodenhagen
Property type
Detached house
Type of commercialization
Purchase
Number of floors (in the property)
1
Real estate agent's commission
3,57 %
Beschreibung:
DAS BIETERVERFAHREN LÄUFT AKTUELL BIS ZUM 28.11.2021, 20 UHR.

Dieser barrierearme Bungalow auf einem "Sahnegrundstück" in zentraler Lage von Hodenhagen ist ideal zu zweit.

Vielleicht bietet sich auch eine Neuentwicklung des Grundstücks für ein Mehrparteienhaus an.

360°-Rundgang vorhanden!

EnEV Pflichtangaben: Bedarfsausweis, 403,52 kWh/(m²*a), Öl, Effizienzklasse H, Gebäude-Baujahr 1943
************************************************************************************************
WICHTIG!
VOR EINEM ANRUF oder Wunsch nach einem Besichtigungstermin möchten wir Ihnen zunächst weitere Informationen als Entscheidungshilfe zusenden. Bitte fordern Sie zunächst das umfangreiche Exposé mit vielen weiteren Fotos, Lagekarten, Energieausweis, vollständigen Grundrissen und Kostenaufstellung an!

Bitte geben Sie hierfür UNBEDINGT Ihre kompletten Kontaktdaten an (vollständige Adressangabe mit
- Vor- und Zunamen
- Straße mit Hausnummer
- Postleitzahl und Ort
- Telefonnummer

Ihre Angaben werden selbstverständlich vertraulich behandelt.
UNVOLLSTÄNDIGE ANFRAGEN KÖNNEN NICHT BERÜCKSICHTIGT WERDEN!
************************************************************************************************
Lagebeschreibung:
Hodenhagen ist der Verwaltungssitz der Samtgemeinde Ahlden und liegt im Süden des Heidekreises.

Der Ort bietet eine optimale Verkehrsanbindung über das Walsroder Dreieck (BAB 7 und BAB 27) nach Hamburg (ca. 100 km), Bremen (ca. 60 km) und Hannover (ca. 50 km).

Hodenhagen hat einen Bahnhof an der Strecke Hannover - Buchholz i.d.Nordheide, hier halten alle Regionalzüge. Der nächstgelegene ICE-Bahnhof ist Hannover.
Ebenso verfügt Hodenhagen über einen Verkehrslandeplatz (EDVH) und auch der internationale Verkehrsflughafen Hannover (Langenhagen) ist mit ca. 45 km Entfernung über die Autobahn schnell erreichbar.


Der Ort mit etwa 3.100 Einwohnern hat einiges zu bieten: verschiedene Vereine und Verbände, wie z.B. Sportverein, Schützenverein, Spielmannszug, Brinkverein, aber auch ehrenamtliche Einrichtungen, wie das Tierheim oder die Feuerwehr, bieten ein abwechslungsreiches Freizeitprogramm.
Weiteres Kulturprogramm finden Sie in den jeweils 12 km entfernten Ortschaften Schwarmstedt und Walsrode.

Hodenhagen verfügt über zwei Kindergärten, Grundschule, Oberschule, allgemeine Ärzte, Zahnärzte, Apotheke, Badesee, Restaurants, Tankstellen, Banken und Supermärkte.

Entfernungen:

Schwarmstedt 12 km
Walsrode 12 km
Hannover 50 km
Bremen 80 km
Hamburg 100 km
Energieausweis:
Year of construction:

1943

Final energy demand:

403,52 kWh/(m²*a)

Energy Performance Certificate (for Buildings):

According to construction

Energy Certificate:

H

Energy pass valid until:

11.10.2031

Main fuel type:

Oil

Year of construction according energy pass:

1943
Ausstattungsbeschreibung:
- großer Hauseingangsflur
- Küche (Einbauküche mit starken Gebrauchsspuren)
- 2 Bäder (1x mit Wanne, 1x mit Dusche)
- großes Ess-/Wohnzimmer mit Terrassenausgang
- Esszimmer mit Kaminanschluss (derzeit nicht aktiv)
- Schlafzimmer mit direktem Badezimmerzugang
- Parkettböden und Fliesen
- Garage mit Elektrotor und direktem Zugang zum Haus
- Öllager mit elektronischer Füllstandsanzeige
- Ölheizung
- Warmwasser über Durchlauferhitzern
- Gartenschuppen mit Brunnenanschluss
- zwei Terrassen mit direktem Zugang aus dem Haus
- Nord-Terrasse mit Überdachung
- großer Vorgarten
- straßenseitig Metallzaun mit Zufahrtstor (Funk-Elektroantrieb)
- Satteldach mit optimaler Süd-Ausrichtung (z.B. für PV oder Solarthermie)
Sonstige Angaben:
Die vorstehenden freibleibenden Angaben basieren auf Auskünften des Eigentümers. Die Richtigkeit wurde ausdrücklich NICHT überprüft. Keine Gewähr, Haftung oder Garantie übernommen. Irrtümer bleiben vorbehalten.
************************************************************************************************
Haben auch Sie eine Immobilie zu veräußern oder zu vermieten? Gern unterstütze ich Sie mit einem individuellen Verkaufskonzept. 360°-Rundgängen, Aufbereitung oder Neuerstellung von Grundrissen in 3D, Luftaufnahmen via Foto-Drohne, professionelle Exposés im Digitaldruck sind nur ein kleiner Teil meines engagierten Vermarktungskonzepts.
Lassen Sie sich unverbindlich beraten!

www.remax-krug.de
www.facebook.com/BorisKrugImmobilien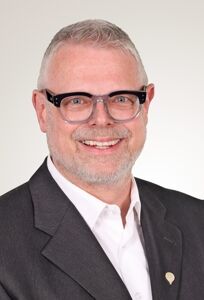 Boris Krug
RE/MAX - Lizenzmakler
05161 806 81 80
Sie wollen mehr erfahren?
Wenn Sie uns eine Nachricht über das Kontaktformular senden, melden wir uns schnellstmöglich bei Ihnen: