Apartment Building - Purchase - Rethem (Aller)
Anlageobjekt: Mehrfamilienhaus in Rethem
Property type
Apartment building
Type of commercialization
Purchase
Number of separate toilets
1
Number of floors (in the property)
3
Real estate agent's commission
5,95 %
Beschreibung:
Anlageobjekt: Mehrfamlienhaus mit 5 Wohneinheiten in zentraler Lage von Rethem.


360°-Rundgang (Freischaltung nach Exposé-Download)

GEG Pflichtangaben:
Bedarfsausweis, 179.6 kWh/(m²*a), Öl, Gebäude-Bj.1907, Effizienzklasse F

************************************************************************************************
WICHTIG!
VOR EINEM ANRUF oder Wunsch nach einem Besichtigungstermin möchten wir Ihnen zunächst weitere Informationen als Entscheidungshilfe zusenden. Bitte fordern Sie zunächst das umfangreiche Exposé mit vielen weiteren Fotos, Lagekarten, Energieausweis, vollständigen Grundrissen und Kostenaufstellung an!
Bitte geben Sie hierfür UNBEDINGT Ihre kompletten Kontaktdaten an (vollständige Adressangabe mit
- Vor- und Zunamen
- Straße mit Hausnummer
- Postleitzahl und Ort
- Telefonnummer

Ihre Angaben werden selbstverständlich vertraulich behandelt.
UNVOLLSTÄNDIGE ANFRAGEN KÖNNEN NICHT BERÜCKSICHTIGT WERDEN!
************************************************************************************************
Lagebeschreibung:
Die Stadt Rethem (Aller) besteht aus den Ortschaften Stöcken, Wohlendorf, Rethem-Moor sowie dem eigentlichen Stadtgebiet Rethem (Aller). Der repräsentative Vertreter der Stadt Rethem (Aller) ist Bürgermeister Frank Leverenz. Die Verwaltungsgeschäfte der Stadt Rethem (Aller) werden von Stadtdirektor Björn Symank geführt.

In der Stadt Rethem (Aller) leben 2.311 Einwohnerinnen und Einwohner. Die Fläche der Stadt Rethem (Aller) beträgt 33,76 qkm.
Im Jahr 1200 gab es die erste indirekte Erwähnung, bis 1239 die erste direkte Erwähnung erfolgte. Das Bistum Minden besaß Güter in der Stadt, gegen Ende des 13. Jahrhunderts ergriff das Fürstentum Lüneburg Besitz von Burg und Dorf. 1353 wurden Rethem die Stadtrechte von den Lüneburger Fürsten verliehen, was Rethem zur ältesten Stadt auf dem Gebiet des heutigen Landkreises Heidekreis macht. 1885 hatte Rethem 1334 Einwohner. Während des Ersten Weltkriegs musste das Marineluftschiff L 36 am 7. Februar 1917 auf der vereisten Aller bei Rethem. Starke Winde zerstörten das Luftschiff innerhalb einer Stunde.

Gegen Ende des Zweiten Weltkriegs wurde Rethem im April 1945 zum militärischen Brückenkopf über die Aller, der heftig von britischen und deutschen Einheiten umkämpft war. Daran erinnern heute ein Gedenkstein im Londy-Park

[Quelle: Wikipedia]
Energieausweis:
Year of construction:

1907

Final energy demand:

179,6 kWh/(m²*a)

Energy Performance Certificate (for Buildings):

According to construction

Energy Certificate:

F

Energy pass valid until:

24.11.2030

Main fuel type:

Oil

Year of construction according energy pass:

1907
Ausstattungsbeschreibung:
5 Wohneinheiten auf insgesamt 462 m² mit 1 bis 5 Zimmern
teilmodernisiert
3 Garagen plus Nutzfahrzeug-Doppelgarage
Sonstige Angaben:
Die vorstehenden freibleibenden Angaben basieren auf Auskünften des Eigentümers. Die Richtigkeit wurde ausdrücklich NICHT überprüft. Keine Gewähr, Haftung oder Garantie übernommen. Irrtümer bleiben vorbehalten.

************************************************************************************************

Haben auch Sie eine Immobilie zu veräußern oder zu vermieten? Gern unterstütze ich Sie mit einem individuellen Verkaufskonzept. 360°-Rundgängen, Aufbereitung oder Neuerstellung von Grundrissen in 3D, Luftaufnahmen via Foto-Drohne, professionelle Exposés im Digitaldruck sind nur ein kleiner Teil meines engagierten Vermarktungskonzepts.
Lassen Sie sich unverbindlich beraten!

www.remax-krug.de
www.facebook.com/BorisKrugImmobilien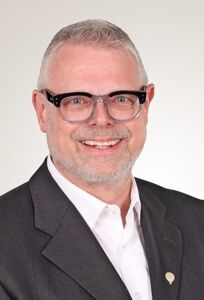 Boris Krug
RE/MAX - Lizenzmakler
05161 806 81 80
Sie wollen mehr erfahren?
Wenn Sie uns eine Nachricht über das Kontaktformular senden, melden wir uns schnellstmöglich bei Ihnen: