Hall - Rent - Bad Fallingbostel
Lager-/Produktionshalle zu vermieten
Beschreibung:
Gewerbeeinheit in zentraler Lage von Bad Fallingbostel
Ab August 2021 flexibel (auch Teilflächen) zu vermieten.

Die Einheit besteht aus Gewerbe und Wohnen (OG). Angeboten wird hier eine beheizbare Halle von 117 m² und Vorraum von ca. 18 m² sowie eine Büro-Gewerbeeinheit von ca. 186 m², die teilbar wäre. Wohnraum steht hier NICHT zur Vermietung.

Mietpreis Halle 810 Euro zzgl Nebenkosten
Mietpreis Büro (komplett): 1.209 Euro zzgl. Nebenkosten - ggf. Teilfläche anmietbar

Weitere Beschreibungen und Informationen entnehmen Sie bitte dem Exposé, das wir Ihnen gern zusenden.

EnEV Pflichtangaben:
Verbrauchsausweis, 164,50 kWh/(m²*a), Heizöl, Gebäude-Bj. 1930, Effizienzklasse F

************************************************************************************************
WICHTIG!
VOR einem Anruf für Besichtigungstermin fordern Sie bitte zunächst das umfangreiche Exposé mit vielen weiteren Fotos, Lagekarten, Energieausweis, vollständigen Grundrissen und Kostenaufstellung an!
Bitte geben Sie hierfür UNBEDINGT Ihre kompletten Kontaktdaten an (vollständige Adressangabe mit
- Vor- und Zunamen
- Straße mit Hausnummer
- Postleitzahl und Ort
- Telefonnummer

Ihre Angaben werden selbstverständlich vertraulich behandelt.
UNVOLLSTÄNDIGE ANFRAGEN KÖNNEN NICHT BERÜCKSICHTIGT WERDEN!
************************************************************************************************
Lagebeschreibung:
Zentrale Lage nahe Ortskern in einem Mischgebiet von Bad Fallingbostel.

Bad Fallingbostel ist die Kreisstadt des Landkreises Heidekreis in Niedersachsen. Die Stadt war seit 1975 staatlich anerkannter Luftkurort und seit 1976 staatlich anerkanntes Kneipp-Heilbad und führt die Bezeichnung Bad seit dem 5. August 2002. Ende Juli 2015 wurde die Anerkennung der Prädikate Kneipp-Heilbad und Luftkurort vom Niedersächsischen Ministerium für Wirtschaft, Arbeit und Verkehr mit sofortiger Wirkung widerrufen, nachdem der Stadtrat entschieden hatte, in diesem Bereich kein Geld mehr zu investieren. Der Namenszusatz "Bad" bleibt bestehen, da dieser nach mehr als 20 Jahren mit den Prädikaten Bestandsschutz hat.

Bad Fallingbostel liegt mit seinen gut 10.000 Einwohnern im Herzen des Landkreises "Heidekreis" in der Lüneburger Heide.

Zur Einheitsgemeinde gehören neben der Kernstadt auch die Ortschaften Dorfmark, Jettebruch, Mengebostel, Riepe und Vierde.
Die Kreisstadt hat eine sehr gut ausgebaute Infrastruktur. Die Autobahnen 7 und 27 sind nur wenige Autominuten entfernt und bieten eine schnelle Anbindung nach Hamburg, Hannover und Bremen. Der Heidesprinter "Erixx" verbindet Bad Fallingbostel auf der neu ausgebauten Regionalstrecke im Stundentakt mit Hannover, Buchholz (Nordheide), Bremen und Uelzen. Sämtliche Einrichtungen des täglichen Bedarfs sowie Schulen, Ärzte, Kindergärten sowie Kindertagesstätte, Frei- und Hallenbad sind vorhanden.


Weitere Städte:
Soltau 18 km (20 Min.)
Lüneburg 77 km (60 Min.)
Hannover 60 km (50 Min.)
Hamburg 90 km (65 Min.)
Bremen 80 km (60 Min.)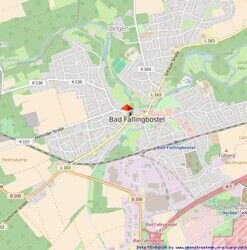 Energieausweis:
0
25
50
75
100
125
150
175
200
225
Year of construction:

1930

Final consumption of energy:

164,5 kWh/(m²*a)

Energy Performance Certificate (for Buildings):

according to consumption

Energy Certificate:

F

Energy pass valid until:

02.02.2030

Main fuel type:

Oil

Year of construction according energy pass:

1930
Sonstige Angaben:
Die vorstehenden freibleibenden Angaben basieren auf Auskünften des Eigentümers. Die Richtigkeit wurde ausdrücklich NICHT überprüft. Keine Gewähr, Haftung oder Garantie übernommen. Irrtümer bleiben vorbehalten.

************************************************************************************************

Haben auch Sie eine Immobilie zu veräußern oder zu vermieten? Gern unterstütze ich Sie mit einem individuellen Verkaufskonzept. 360°-Rundgängen, Aufbereitung oder Neuerstellung von Grundrissen in 3D, Luftaufnahmen via Foto-Drohne, professionelle Exposés im Digitaldruck sind nur ein kleiner Teil meines engagierten Vermarktungskonzepts.
Lassen Sie sich unverbindlich beraten!

www.remax-krug.de
www.facebook.com/BorisKrugImmobilien
Käuferprovision:
1 KM zzgl. Mwst.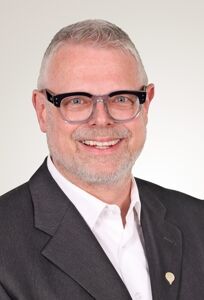 Boris Krug
RE/MAX - Lizenzmakler
05161 806 81 80
Sie wollen mehr erfahren?
Wenn Sie uns eine Nachricht über das Kontaktformular senden, melden wir uns schnellstmöglich bei Ihnen: